If your website is only getting a little traffic (or none at all) you may want to consider hiring a search marketing consultant to apply SEO, SEM, and content marketing techniques that will get your site to appear for valuable, searched keywords that could be worth significant amounts of money to your business.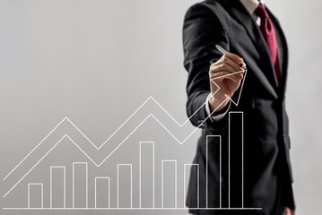 Using popular content management systems (CMS) like WordPress and Squarespace, I have helped a variety of businesses in the Rochester, NY area by increasing their website traffic volume considerably. In fact, WordPress digital marketing is one of my preferred internet marketing strategies as it it is such a powerful CMS that Google™ responds well to. I also have managed several ad campaigns on both Google's display advertising network AdWords™ and with the Bing™ ad network, to get a steady stream of cost effective traffic that converts.
If you want to increase your web presence in Google™ contact me today. I am a local Rochester NY SEO specialist, an SEM expert, and a content marketing professional.
Below is an example of the first search result page in Google™.  Below the image I have explained whether SEO or SEM is needed in order to rank high in the corresponding section.
CLICK IMAGE TO ENLARGE

I'll break down the sections for you:
Header Ads

 
You will see these at the top of a Google search results page.  You have to pay Google for these listings through their advertising service called Google AdWords™.  If you want your ad to show up at the top you must have a good Google AdWords™ score.  This is based on few things including ad relevance, ad content, and how much you are willing to spend.  It can get quite expensive if you don't know what you are doing. YOU DO NOT NEED SEO FOR HEADER ADS. YOU NEED SEM FOR ADS

Maps and Local Pack

 
First, there is a map that shows physical locations related to the search and right below it there is a "3 pack" of listings.  In order to rank high in the 3 pack you must have an optimized GMB page and reviews from other Google users. YOU NEED SEO FOR THE LOCAL PACK.

Organic Listings
This is the place where the website that represents your business (or any website for that matter) will appear. If you want to show up on the top of this section you will need a lot of unique, relevant content and links from other authority sites pointing to your site (also called a "backlink").  YOU NEED SEO FOR ORGANIC LISTINGS.

Footer Ads
As the name implies, these are Google AdWords™ ads that are near the bottom, or footer, of a Google SERP (search engine result page). YOU DO NOT NEED SEO FOR FOOTER ADS. YOU NEED SEM FOR FOOTER ADS