My name is Nick Fiorini and I have quite an extensive background in SEO and web marketing.  It all started when I was living in Japan and working as an English teacher back in 2005.  Back then the term "SEO" was a relatively new term and in Japan it was pretty much non-existent.  I was building simple websites at that time, including the website of the middle school where I was working.  Eventually I was asked by a local business owner about actually showing up at the top Google for a specific keyword.  I couldn't answer him because I didn't know but right then and there I realized this is something I needed to learn.  I spent the next few years learning an extensive amount about how search engines work and how to rank high in them.
In 2008 my friend Yoshi asked me to join his web marketing company in Japan.  That company was Raku SEO. In Japanese, "raku" means to relax.  By this time, I had some experience in SEO.  For the next few years I ended up becoming quite skilled at it and worked on several Japanese sites (Yes, I speak Japanese by the way) as well as multiple affiliate marketing projects.  As a bilingual SEO who can optimize both English and Japanese websites, my service was valued highly in Japan.
Due to my father's failing health I had to return home to the US and relocated to Rochester, NY.
I continued my SEO and web marketing work with my Japanese clients remotely as well as with many local businesses in the area of Rochester, NY.
Today, if you are a business owner who wants to get your website to the top of Google organic search results I can be your SEO guide.
Businesses I Have Served
Here is a partial list of clients I have serviced for various search marketing needs. As you can see, I am experienced in working with a diverse group of industries.
Practical Instrument Electronics, Inc.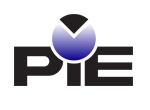 These guys are an experienced manufacturer of calibration equipment for the process industry. They were getting very little organic when I started, soley depending on AdWords for their website traffic. Ever since I SEO'd their site they now are ranking #1 in organic nationwide for 2 of their main products.

Phoenix Graphics, Inc.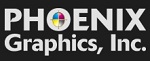 Wanting to increase their organic rank for their lead service, Phoenix Graphics contaced me about SEO work. They are now always at the top of local search for their main service: offset printing.
Hempire State Smoke Shop
The owner, Eric, contacted me about wanting to be on the first page of Google for any keywords related to "smoke shop." In the beginning, their SEO was so bad that they were actually on page 6 for all local smoke shop searches! Now, they are on the first page for multiple keywords related to smoke shops in the Rochester NY area and their organic traffic is at an all time high (no pun intended).
Cayuga Lake Front Inn

Dianne was concerned about her organic traffic dropping for her bed and breakfast establishment. After doing some on-site SEO for her site her organic traffic began to increase. At this point, it's up 50% from when I first started a year ago.
Hidden Pet Fence of NY
Ralph Rizzo, the owner of this pet containment company, wanted both his SEO campaign and his PPC campaign optimized as he felt he was leaving a lot of traffic on the table. After working on both of his campaigns extensively, both his SEO and PPC traffic volume and conversion ratios have increased a great deal.
J&E Business Consulting, LLC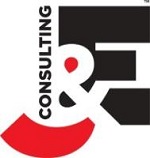 This is a solid web design company that creates some of the most dynamic, eye catching websites that I have ever seen. Many of their clients ask for advanced SEO services and strategies from time to time and that's when they call me. I have helped get many of J&E's clients on the first page (and even first listing) many times in organic search.

Westech Optical

One of my first clients. John, the CEO and owner, originally needed help with his AdWords™ campaign. After making some tweaks and adjustment, his ads started producing more conversions. Eventually, he requested SEO work as well.