I'm an SEO expert who provides SEO services and consulting. As a Rochester, NY resident, I can meet you in-person to answer any questions you might have about SEO.  You can always submit your site for a free assessment. Due to recent high volume of inquiries it may take me up to a week to respond back. Please be patient.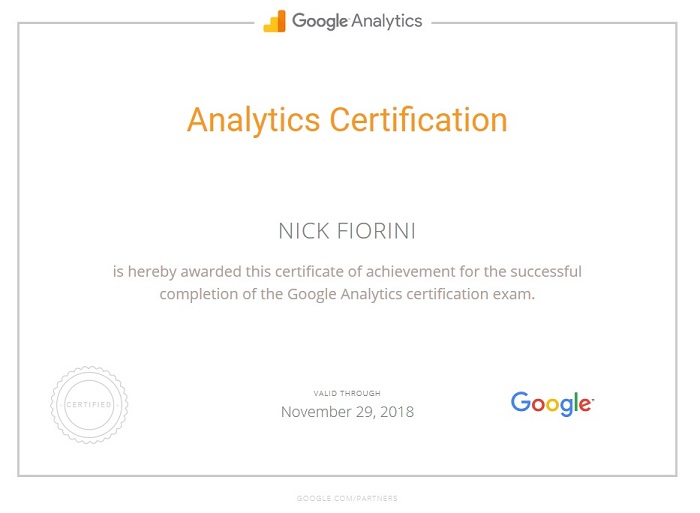 MY SEO SERVICES
SEO for a Local Business Website | $1500
Site Content Review and Structure
Content Research and Development
GMB Page Setup and Optimization
Website Without SEO | $500
If you just need a website for referral uses than I can build you a professional website using CMS (content management systems) like WordPress and Squarespace.
Completely Responsive Design
Choice of WordPress or Squarespace CMS**
 Bundle (SEO + Website) | $1800
Save $200 with bundle
Pay monthly or upfront
Would you like to learn more about how SEO works?


SEO Consultation | FREE
Through email, phone, or in-person, if you need SEO consultation in Rochester, NY I provide it free of charge.
Site Content Review and Structure
Google's ranking algorithm looks at the content of a webpage and analyzes it by reading content including the header tags. Header tags are important and it is common SEO knowledge that whichever keyword you are trying to rank a page for it should have that keyword in the those tags of that page somewhere. Then, good, high quality content related to your site should be in the body of that page. Of course, this is only the beginning.
Creating content is crucial. If you are looking for organic traffic from Google then Google will be looking for your content. Google can actually penalize your site for low quality content. A "thin content penalty" is given to sites with only a little content as well. High quality content is imperative.
Content Research and Development
Filling the body of a page with generic information about your industry in order to "give the algorithm what it wants" doesn't work anymore. This is due to Google's LSI (latent semantic indexing) combined with machine learning (RankBrain) that basically gives Google the power to understand documents using artificial intelligence. This A.I. continues to learn with each new piece of information that it receives.
Unique, content that provides value is what the search algorithm "wants" on a similar level to that of what an actual human being wants. Make sure the page you are trying to rank has content that can immediately provide value to a visitor for the query associated with it. Good SEO practices involve creating content relative to your industry.

Keyword Research
Keyword possibilities are seemingly endless. For local businesses, keyword opportunities are crucial because the volume of business related searches per month locally are generally low. I can find every last keyword opportunity for your website to ensure no traffic is left on the table.
Keyword Implementation
There is a fine line between keyword implementation and keyword stuffing. When using various keywords I can implement these keywords into content on your site without suffering a keyword stuffing penalty.
GMB Page Setup and Optimization
Google has already acknowleged that optimizing your Google My Business Page will positively affect your local maps listing as well as your organic listing.
Backlinks*
This one is considered a bit of a grey area with Google. They have stated in their official Search Engine Optimization Starter Guide that they do not want people trying to acquire links on their own. Links should occur naturally or…organically meaning other people should link to you because they like your content not because you are trying to raise your rank.
On the other hand it's also been stated by Google themselves that links are 1 of the 2 biggest factors when it comes to Google choosing which website to give the highest organic rank to (content is the other). This means building links to a website is one of the best ways to try and increase it's rank. At this point, it's easy to see how "link schemes" that are considered spam become such a problem.
Up To 20 Pages
Typical business websites are anywhere from 5-25 pages. If you have a website with many pages (ecommerce website, blog) then prices can be adjusted accordingly.
Completely Responsive Design
Each and every website I build performs smoothly regardless of the device it is being viewed on (smartphone, tablet, desktop, etc.). It is crucial for a website to be responsive since so many people are using different devices to visit websites.
Choice of WordPress or Squarespace CMS**
I have extensive knowledge of both WordPress and Squarespace CMS (content management system). Regardless of which you choose, I will create you a great site that is easy to use.
Basic Content Included
Information about the services/products your business offers and standard website pages (about, contact, etc) are included.
Training
Training on how to use your new WordPress or Squarespace website is included free of charge. It is actually quite easy to use either of these platforms and I think you will be pleasantly surprised how simply it is to add content as well as update and edit existing content.
* It is against Google's TOS to buy and sell links.  Links are provided free of charge.
** Hosting will be required with WordPress.  Squarespace includes hosting at a monthly cost.